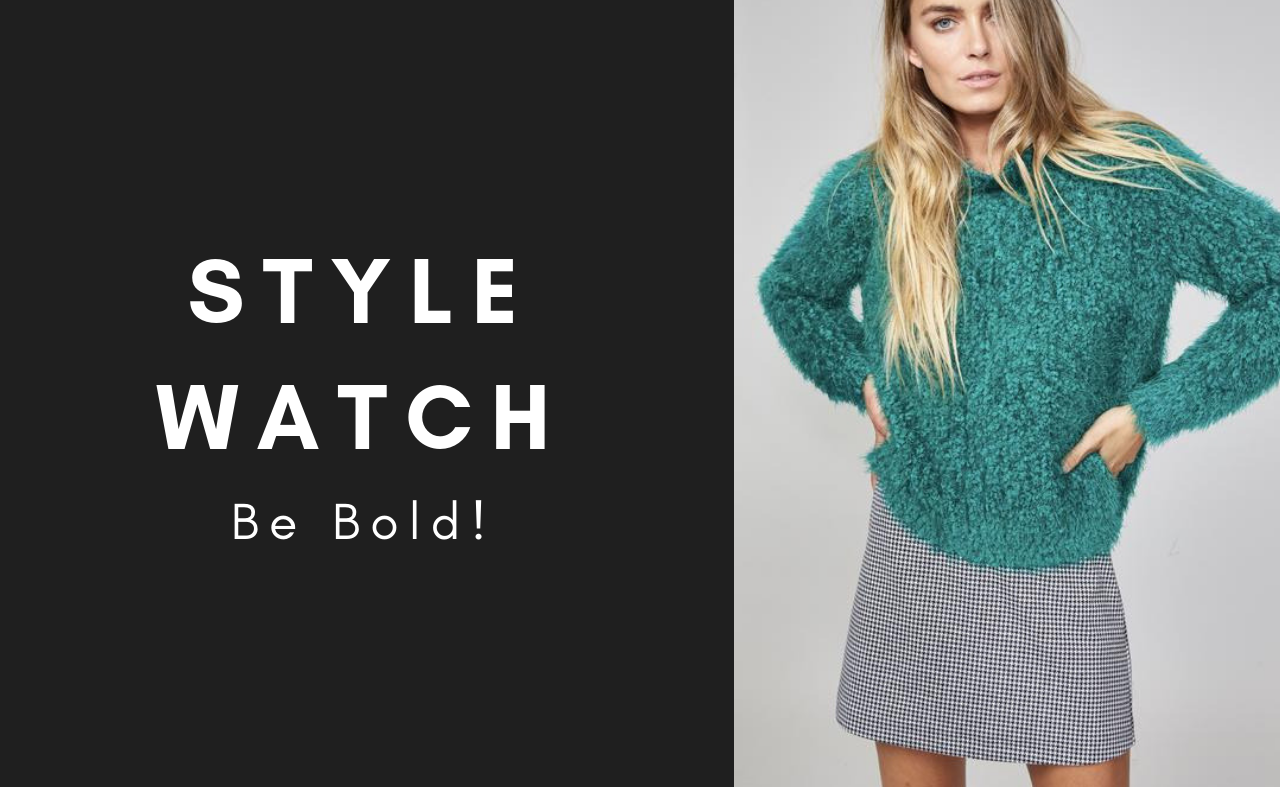 Bold colours are back and better than ever. From jazzing up a neutral look to colour blocking, this season's colours are for anyone! We have so many great pieces in and we want to share them with you. Read on to experience some of our great vibrant pieces as well as what wearing these colours convey about you!
No. 1 | Green with Envy
Above: Blazer by Numph, Fuzzy Raglan by Mink Pink, Scarf by Numph
Everyone will be green with envy of your style in any of these pieces. It is said that the colour is associated with ambition, elegance, and power. So go get it, ladies! Slap on some green and make all your dreams come true (and look stunning while you do it)!
No. 2 | Blue Babe
Yeah, yeah... Blue is usually a colour associated with sadness... but not when it comes to fabulous clothes! It is said that blue is associated with loyalty, confidence, and wisdom. So add a little pep in your step (and your outfit) and add touches of blue with a scrunchie, a bag, or go all out in this amazing sweater from Mink Pink! Let's just say... It's a wise choice to be blue. ;)
No. 3 | Red Redemption
Above: Sweater by Numph, Puffer Jacket by Soia & Kyo, Cardigan by Numph

Red is back with a vengeance this year. This powerful colour has been popping up since the summer and we're glad to see that it's sticking around for fall/winter! This colour is associated with leadership, love, and courage. Whenever you need to exude sexuality for a hot date or nail that presentation at work, red is for you! Here are some red pieces for every day -- a puffer jacket to jazz up any grey winter day, a cozy but sleek sweater, and a bold print cardi! 
So be bold this year!
Show your ambition with green, exude confidence in blue, and be courageous in red. In the end, Whatever colour... All of these feelings come from within; Fun clothes just help them come out!
Follow us on Instagram or Facebook for more new arrivals, outfit inspiration, and more!