STYLE WATCH | Basics... With a Twist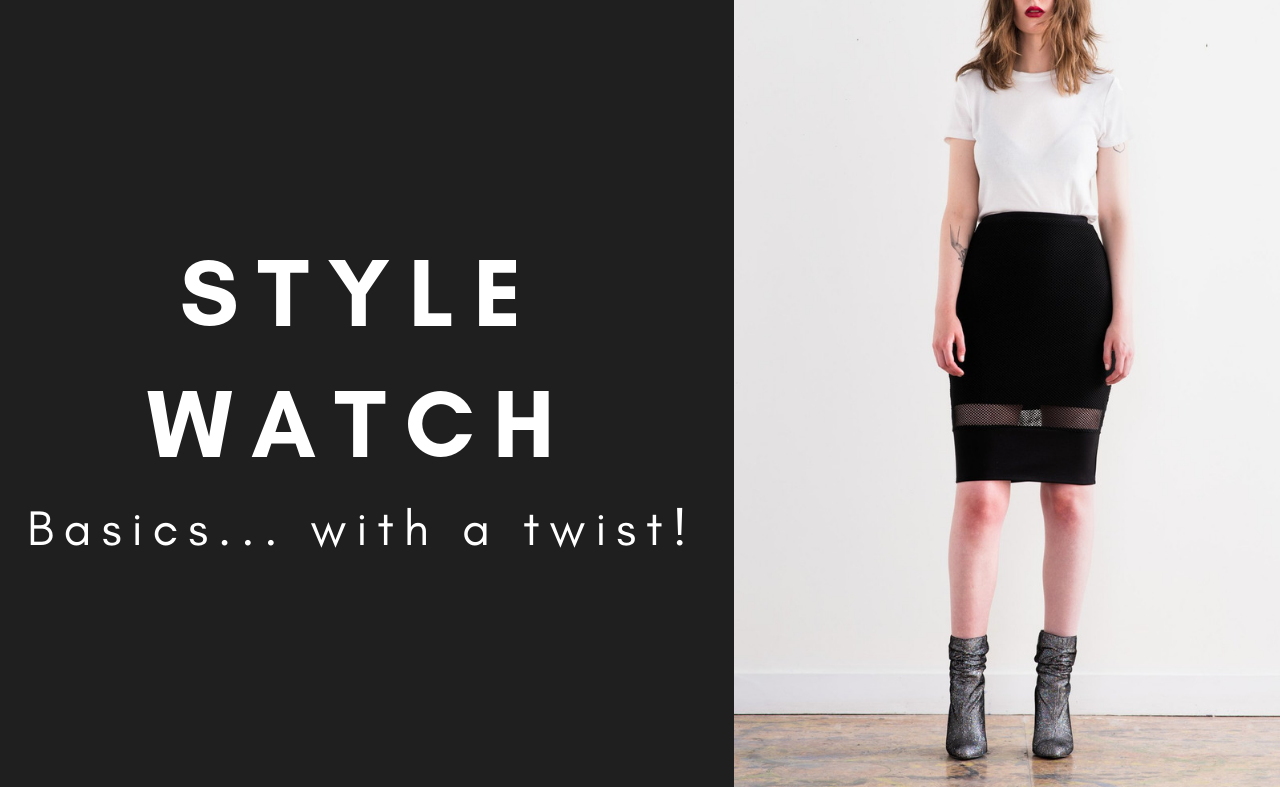 Let's face it, we all have those pieces that were a "one-hit-wonder" hanging in our closets, begging to get out. With the rise of the capsule wardrobes, it's becoming more of a desire to own items that go with it all. With that though, things can start getting a little too basic. We want to help you have those versatile pieces while still keeping your cool girl, individual style while not breaking the bank. Keep reading to find out how to keep your closet timeless, versatile, while still oozing the self-expression we love from fashion!
No. 1 | Hats off to you.
A hat is definitely the accessory of 2018 (and totally 2019 at this point). With this trend here to stay, we urge you to add it as a staple accessory in your wardrobe. Hats are our friends, saving us from a boring look or coming to our aid on a bad hair day -- it's not only a classic accessory but a practical one. Dramatics aside, hats are versatile and a statement. Sure you could go with a plain black or beige one, but we suggest that you opt for the pop your outfit needs.
We went with...
The Albany Hat from Brixton! We suggest going for a fun fabric or texture in a neutral colour. This black velvet hat from Brixton one adds an interesting element to a look while still staying having the ability to be added to any look. Dressed up or down (or just having a bad hair day) this is a great piece in your wardrobe that you will surely reach for a few times in a regular week. 
No. 2 | It's all in the details.
We ain't MESH-ing around with this one. ;) A bodycon pencil skirt is always a go-to in a women's closet. This is a piece that will never go out of style. Flattering to the curves Mother Nature has blessed us with while still having the length and comfort a modern day woman needs (... and, what the hell, deserves)!
We went with...
... this piece by local Canadian designer, Suka, because of its unique detail -- A pop of mesh! Simple and classic but edgy, allowing it to be worn in more places than just a work environment. Tuck in a body suit or top, layer with a long tee and have the mesh peek out, or pair it with a blouse and tights for a more professional environment, this piece is the piece that keeps on giving!
No. 3 | Keep it textured. 
Last but not least, a top! Sweaters are always a staple... Especially if you live in Canada. 8 month winter has nothing on our sweater collection! That being said, you can chill out that collection with a few neutral knits that just work with everything. 
We went with...
... this off the shoulder fuzzy knit from Mink Pink! With the softest fabric ever but that lil' peek of skin to still showcase your feminity, this sweater will keep ya comfortable in any outfit! The colour is neutral, making it work with many pieces but the texture is really what makes it special. The 3D popcorn knit allows for an interesting element to a look, making it the perfect versatile piece with a twist. So pair it with jeans, a skirt, or layered over a dress (or even all of the pieces mentioned in this post) -- this sweater definitely gives you options. 
Which piece will you add to your woredrobe this season? Comment below!