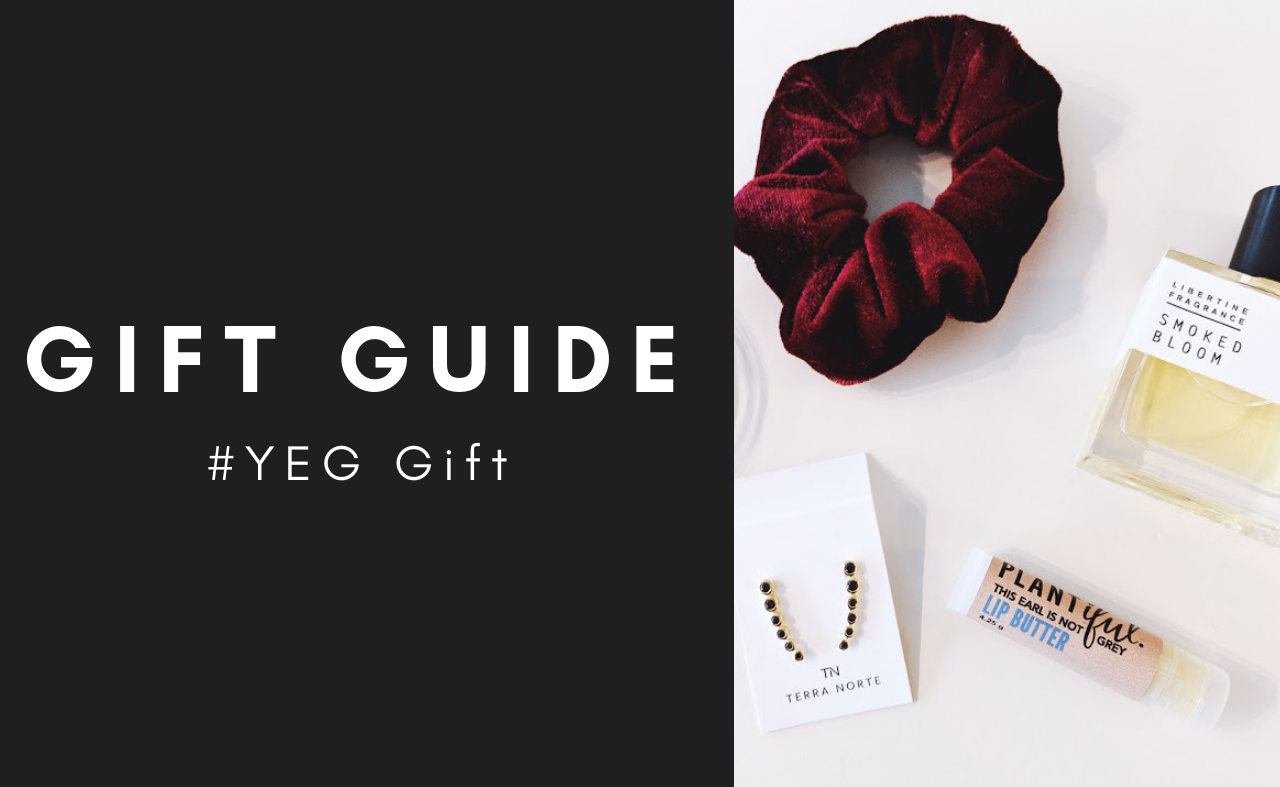 It's that time again! Gift season. Though it can be a daunting task finding the perfect gift for friends and family, it can still be a fun experience of discovery. The best gifts are those that are unique, thoughtful, and personalized... and we think local Canadian creators totally fit that bill. This blog post will cover some of our fave Canadian jewellery designers, perfumers, calligraphers, and so much more - all available in our little shop!

Libertine
The unisex scents, sleek design, and unique smells are what set the locally made fragrances of Libertine apart from any commercial perfumes. In the words of the creator, Joshua Smith:
"I decided I would create Libertine as my response to the overly commercial world of big name perfume (...) There would be no celebrity endorsement, no gender stereotyping; just the highest quality aromatic materials, beautiful design and amazing fragrances." - LF, Our Story
These locally made scents are perfect for any perfume lover who is dying for something different. With scents like 'Sex & jasmine' (our fave!), 'Smoked Bloom', 'Eros Fig', and 'Witch Doctor'... there is something for everyone and each scent is a different experience to enjoy. 
We suggest...
For someone totally unique: Witch Doctor! It's a scent like no other - with notes like wormwood, leather, and cedar - Witch Doctor is a great bitter, woody, smokey, scent for any man or woman who is looking for something new.

Justine Ma
Justine Ma is a lettering Goddess living and cranking out designs in Edmonton, AB. From catchy prints, heartwarming/hilarious cards, and enamel pins... This woman has done it all! The designs are sleek and clean yet whimsical with the swooping calligraphy style. Our fave is the "Calm the fuck down" design, which is a perfect reminder for ANY household (especially this time of year).
This is what we love about Justine Ma Designs - she can create gorgeously done designs but isn't afraid to contrast the piece with a raunchy and real statement. 
We suggest...
For new parents: The "I Love the Shit out of You" Print.
The perfectly fun addition to a little one's nursery. The statement is true and besides... Babies can't read! So gift it to a set of new parents who you love and love what they created.
Terra Norte
New brand alert! Terra Norte is a fantastic new jewellery line we are stoked to carry. These designs from Saskatoon feature precious gems like moonstone, rose quartz, and black onyx which stands out so beautifully against the 14K gold plate most of the designs feature. The designs aren't shy of boldness but keep it simple with minimal shapes like circles, triangles, and lines. 
We suggest...
For the simple girl: the perfect everyday necklace!
This is the perfect gift for someone who loves her simple pieces she can wear every day with anything; low maintenance but still stands out! We suggest this black onyx and 14K gold plate necklace. Goes with everything but the black contrasted on that gold really makes the piece pop.
Saraswati
Now here is a local Edmonton brand we will never tire of. Saraswati can be described as wearable art - featuring semi-precious stones and spiritual designs. The brand reflects the creator, Sabrina Siponen's, vibrant background of Indian and African heritage. She mixes this background with the natural landscapes of her birthplace - Canada! The designs are timeless, detailed, and high-quality.
We suggest...
For someone who has survived 2018: The Victory Necklace!
This necklace is said to be a tribute to overcoming obstacles. It's a beautiful long necklace featuring a semi-precious gemstone, paired with a handcrafted sword. It's the perfect gift for someone who has had a tough year. It's sentimental, symbolic, and a beautiful design to wear into the new year.
So those are our local gift suggestions!
Hopefully, you have the pleasure of gifting them to a loved one... or even better having them gifted to you! Whatever it is, we hope you have the happiest of holidays! 
Follow us on Instagram or Facebook for more new arrivals, outfit inspiration, and more!