NEW BRAND | Saltwater Luxe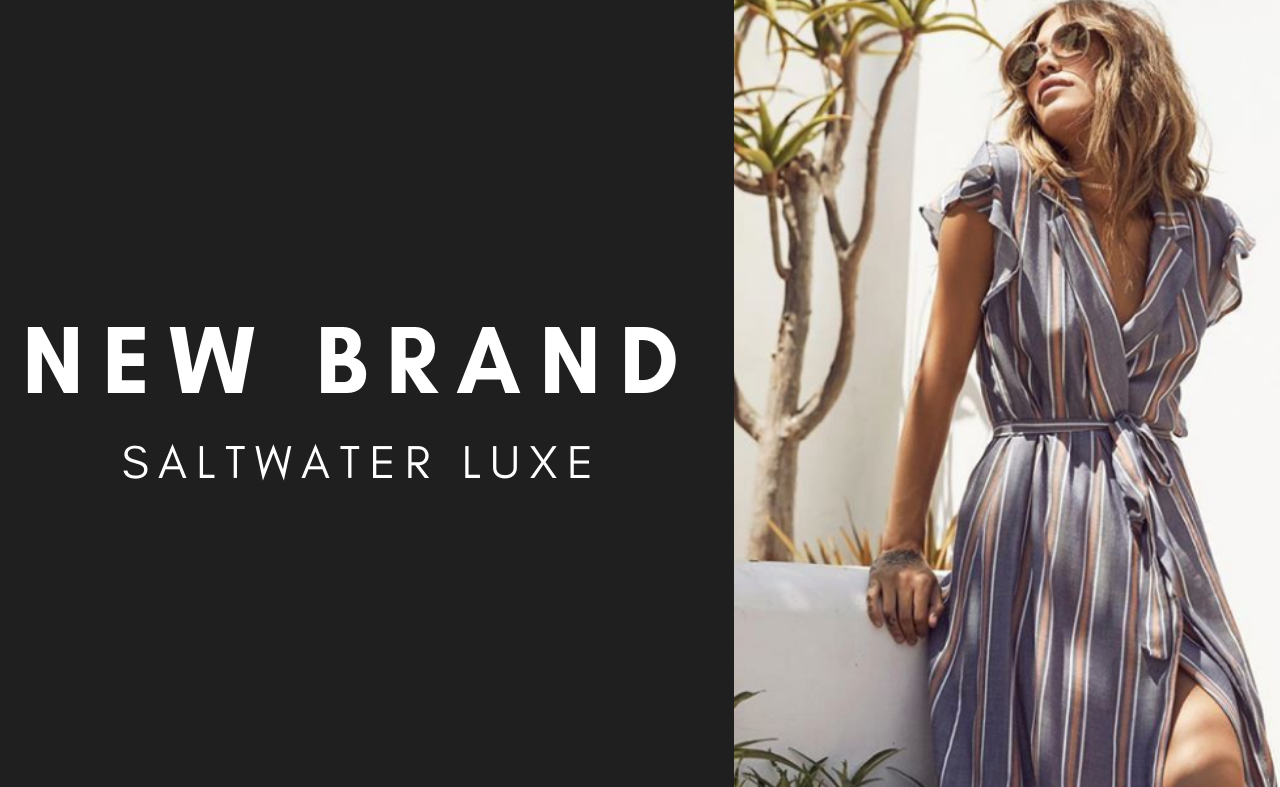 SALTWATER LUXE - 

"Beach Chic & Luxury"
For the lovers of the sea and effortless luxury... you're going to just die for love our newest brand to come to the shop, Saltwater Luxe! The brand features luxurious yet versatile pieces, designed to bring comfort to your everyday wear without compromising your signature style.
Designed in Los Angeles, designers Kristy and Christa use one of a kind textures, limited edition fabrics, and hand sewn feminine embellishments to create unique yet classic pieces. The collection is inspired by beachwear, with a modern everyday twist. We love this except describing the vision of their brand from
their site
:
"From brunch to the beach to nights out on the town, Saltwater Luxe carries you effortlessly from one sun-kissed adventure to the next."
♡ 
Now, here are some of our fave pieces from the collection that you can now shop at
The Bamboo Ballroom
!
The Collection
The Hayden Robe
- Click the image to shop online!
The Dawson Dress
- Click to shop online!
The Lincoln Jumper
- Click to shop online!
The Monroe Jumpsuit
- Click to shop online!
The Reese Wrap Maxi Dress - Click to shop online!
We are so excited to now be carrying Saltwater Luxe!
Which is your fave piece from the collection? Comment below!
Follow us on Instagram or Facebook for more new arrivals, outfit inspiration, and more!