STYLE WATCH | Summer Patterns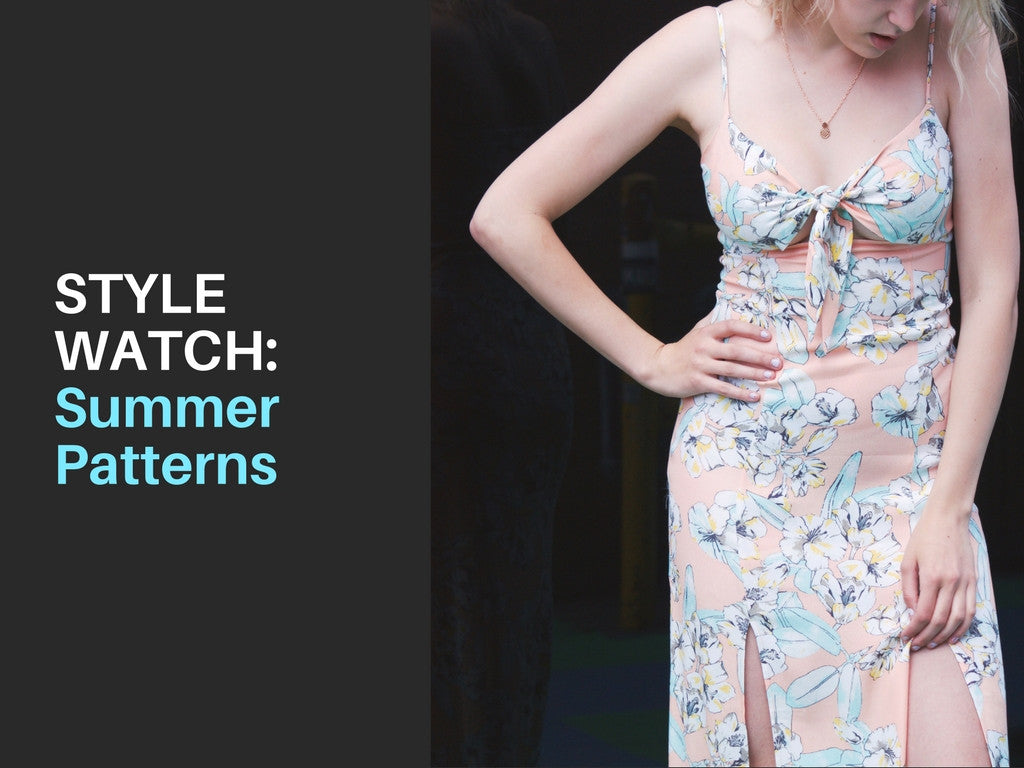 Summer has arrived! With the long hot days ahead it's time to add pops of pattern to your outfits!
Patterns to look for:
Florals
The classic spring & summer pattern is back and brands like Mink Pink are giving it new life in new bolder floral prints.  
Camo
Camo print is back again this summer. This relaxed early 2000's throwback print is the perfect addition to a relaxing weekend outfit. 
Neutral patterns
Patterns in neutral tones are easily incorporated into your wardrobe and any outfit! 
Above: Floral Kimono, Backless Bodysuit, and Levi's
Above: One Shoulder Floral Print Bodysuit
Above: Blonde Crewneck, The Camo Pant in black, LALA Bucket Bag, and Bunny Mask Necklace