STYLE WATCH | Fall Textures & Trends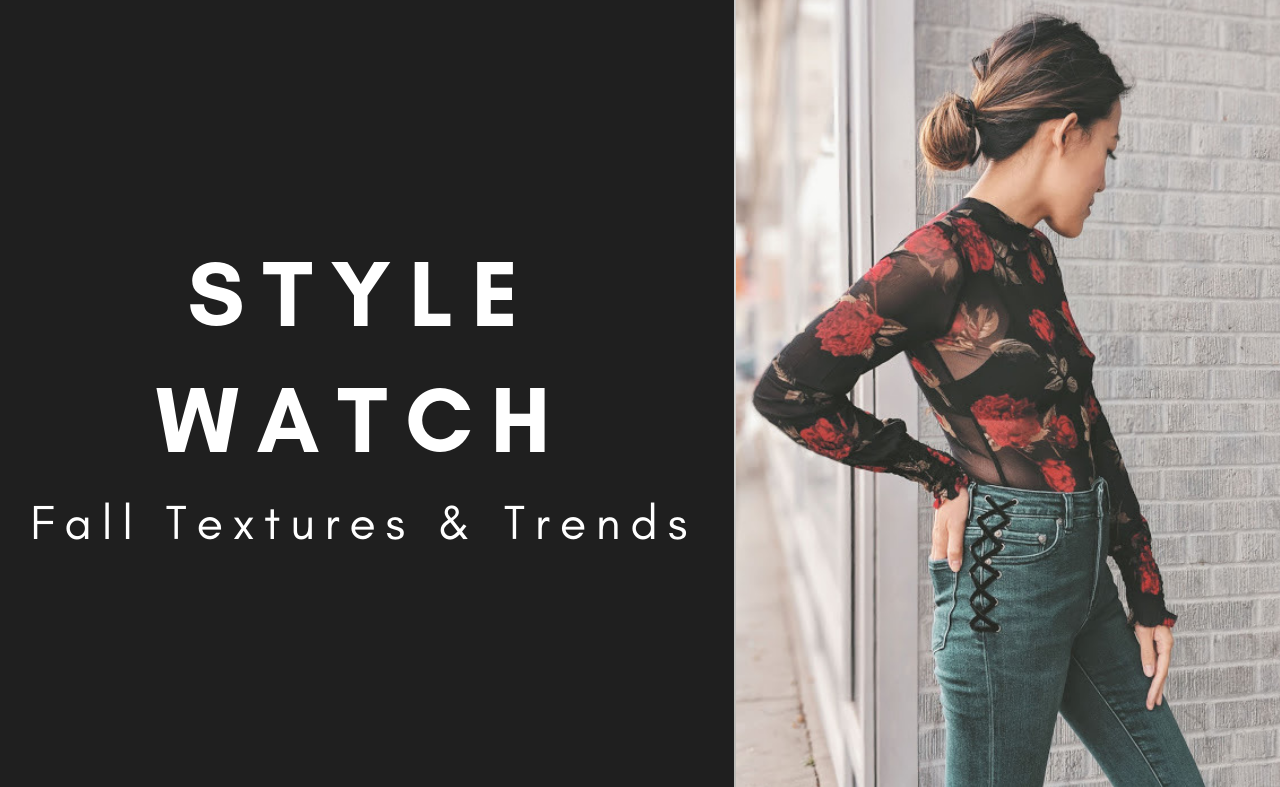 Every year we fall in love with fall trends. From knits to effortless layers, what's not to love? This year it's all about textures and prints! We have styled 3 looks highlighting our favourite trends of fall and we promise you'll fall for them too.
Look #1: Aren't you plaid?
Your fave trend from the 90's called -- It told us you look totally rad in plaid! We love the witchy vibes of this look, perfect for the month of October. Layering slip dresses is another trend reminiscent of the 90s and our fave way to layer it with a sheer top. Totally transforms the look! Definitely, a print to style into your current wardrobe.
Look #2: Yellow... It's me.

Is this the perfect knit you've been looking for?
All Lionel Richie memes aside, this is the perfect knit for the season. Trend-wise it hits all the checkpoints -- Mustard? Check. Dynamic 3D textures? Check. Chunky knit? Check, check, check! We love how this knit pairs with this Levi's denim skirt. Blue and yellow are a great combo. Also, we can't ignore the cuteness of those bows? Denim and knits are a no-brainer for fall but by integrating interesting detailed pieces, you're breaking new boundaries. 
Look #3: Florals for Fall? Groundbreaking. 
Above: Floral Mesh Bodysuit by C'est Moi and Bombshell Laced Jeans by Neon Blonde
Bring your florals into fall! Finally! It seemed like such an injustice for this print to be banned from the colder months. Justice has been served with this sheer bodysuit from C'est Moi. The bold print amps of any pair of denim... Though, the ones pictured are pretty killer alone. These Neon Blonde jeans are skinny and flattering in all the right places, but that lace up detail is the real show stopper. Once again, it's all in the details this fall!
What are your fave fall trends this year? Comment below!
Follow us on Instagram or Facebook for more new arrivals, outfit inspiration, and more!